Get everything you want. And nothing that you don't.
All operational and administrative functions are integrated into a powerful central platform that also houses all your data and analytical tools, for unified collection, analysis and reporting throughout your company.
Whether you choose to keep it on your own servers or in the cloud, you can choose our complete package or start with just a few functions and add new ones as your needs evolve.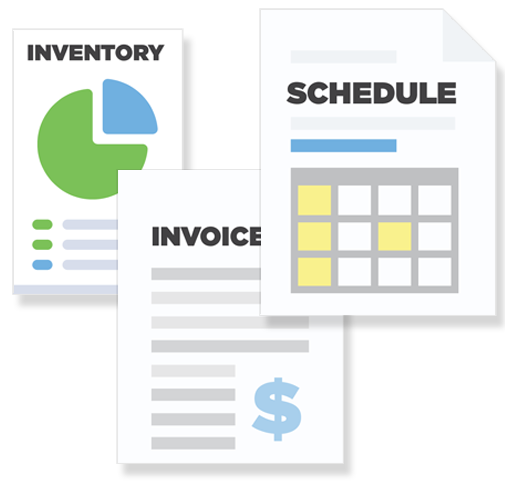 Administrative functions include a complete accounting package and HR functions such as payroll and scheduling.  Because those functions are linked directly to the system, with no re-entering of data, accounting tasks are completed quickly and accurately. The system can also be integrated with existing accounting programs.