A system so perfect it's like you designed it yourself.
We work with you to create a customized system based on our proprietary software. The result is a system that captures and reports exactly what you want, the way you want it. At a price that's within your budget. Then we take the time to set it up properly and work out any kinks before it goes live, so you start off on the right foot and stay there.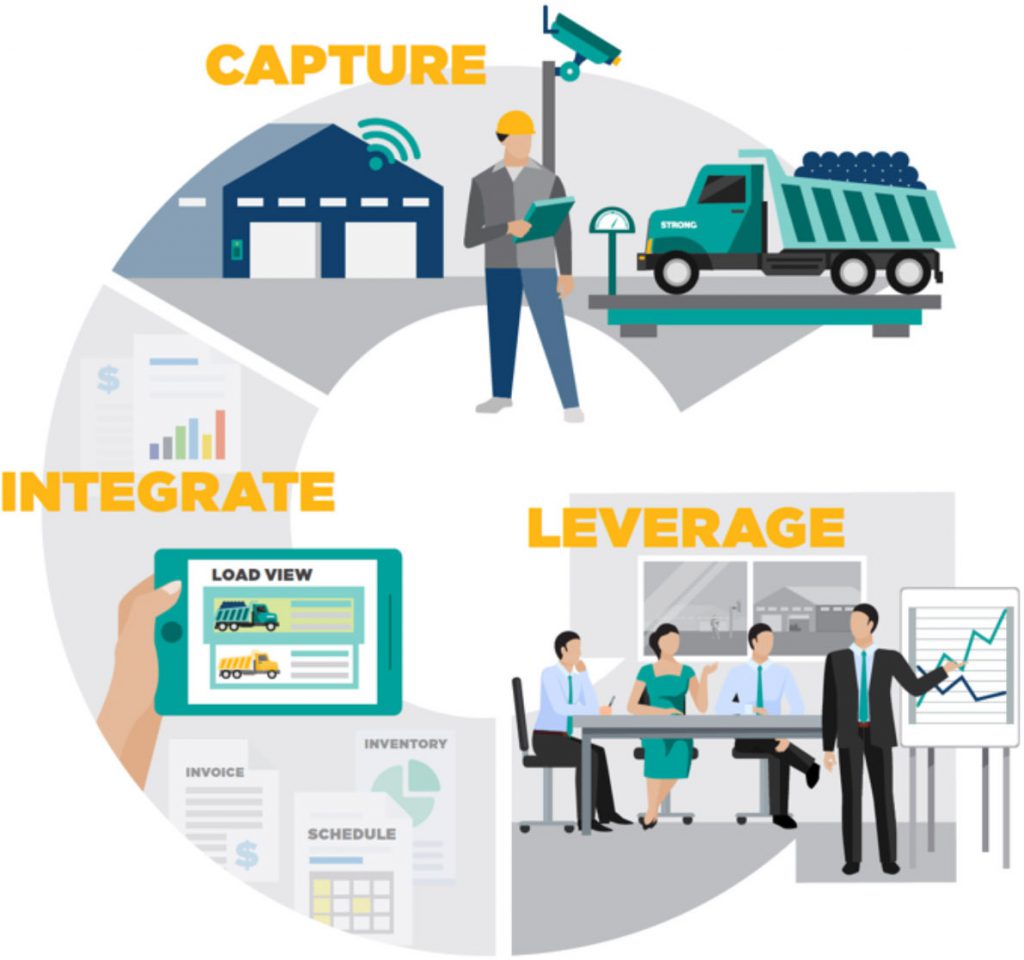 Capture
Data automation quickly and accurately captures all your business information using tools like weight scales and camera verification, RFID tags and sensors, to provide reports for accounting, in the field and on things like vehicle maintenance. Fast and accurate, for you and your customers.