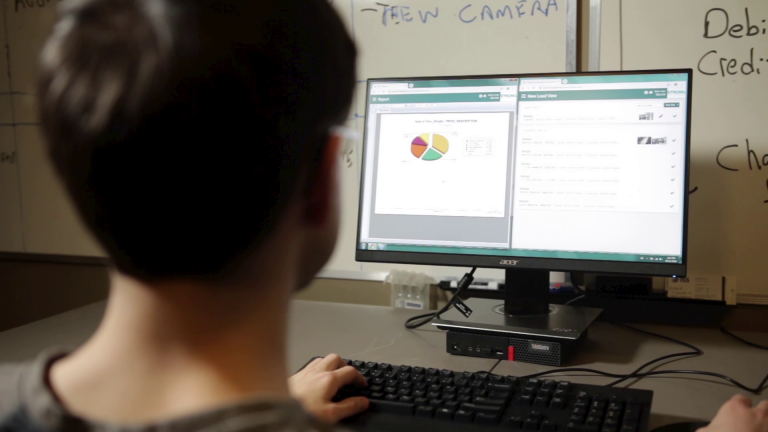 Choosing the Best Truck Scale Software Provider
Where truck scale hardware is largely similar, relying on reputation and support as differentiators, truck scale software tends to be widely different in their approach to handling load processing. 
Below are some points to consider when comparing truck scale software companies:
Price, Licensing, and Support Structure
Software pricing can be broken down into several different structures. Where commercial software traditionally has a large upfront fee for product licensing, modern software is often licensed on a monthly or yearly basis. This can sometimes take the form of Software as a Service (SaaS) for entirely web based software or simply as a regular subscription price structure while it's stored on your organization's own servers and devices.
In addition, support will cost extra. It is unadvisable to purchase software without support since the software will serve as the backbone for your organization's work flow. Some companies will even combine the monthly licensing with service and support for a single monthly or yearly fee. This can simplify billing and makes sense if licensing and support will never be purchased separately. Either way, it is important to take the software service into account when evaluating the pricing structure of competing software companies.
Not all support is created equally. Ask the competing firms detailed questions about the support they plan to provide. More specifically:
– What is the method for contact (email,  chat, phone, etc)?
– Is the support outsourced to a third party?
– Are the people on the other end of the phone or email experts in the software or are they just reading from a script?
– What hours will support be available and on which days of the week?
– Are there different levels of support available?
– What is the average response time for submitted support tickets?
Whether this support is offered locally or remotely or locally is not especially relevant. Unlike hardware, software support can be provided effectively from a distance using screen sharing programs like GoToAssist or BeyondTrust.
Company Reputation and Reliance
Just because a software company is well known, doesn't necessarily mean they produce great software. In fact, you may find yourself lost in their sea of clientele after the sale is closed. Instead, ask for references that are relevant to your application and can attest to the quality of their product and ongoing support. It is beneficial to request at least three references from three separate organizations. Be sure to follow up on these references as well. You may be surprised by their honesty.
User Interface (UI) and Teachability
The way a piece of software arranges its menus and screens is largely reflective of the company's approach to scale management. This is one of the factors that can vary the most among software options and it can have a tremendous impact on your organization. If the software menus are complicated and unintuitive for employees, it can negatively affect the rollout of the software implementation. Even after the initial implementation, training new hires to use the software can be cumbersome and restrict the range of employees that can be hired for those roles.Conversely, software that is laid out simply and intuitively can have a very positive impact.
Current Infrastructure Integration
Scale software, to be truly effective, should integrate with your current infrastructure, most notably your accounting/ERP software such as Quickbooks or Sage. Ensure this is possible with the prospective scale software. Most are compatible but the degree and method of integration may vary depending on the capabilities of both the new scale software and the accounting software application programming interface. If possible, integration should be fully automated without the need to manually exchange files between the platforms on a regular basis. Both pieces of software need to be willing to "play nice" in order for this to be accomplished so check with your current software provider as well.
Other examples of software integration include compatibility with hardware such as traffic lights or gates. Again, this is not typically an issue but check before choosing a preferred proponent.
Choosing a new scale management platform is a great time to declutter your organization's work flow. One way to do this is by asking proponents what value added features they have to offer. It's a good idea to leave this request open ended since you may not be aware of what these features could be. For example, platforms now offer an online portal that allows customers to view and pay invoices as well as view their corresponding scale photos. This greatly reduces the burden on your AR department by automatically addressing outstanding invoices as well as reducing the number of payment disputes.
For information about how a truck scale RFP or tender should be issued, CLICK HERE.
For information about choosing the best truck scale hardware, CLICK HERE.