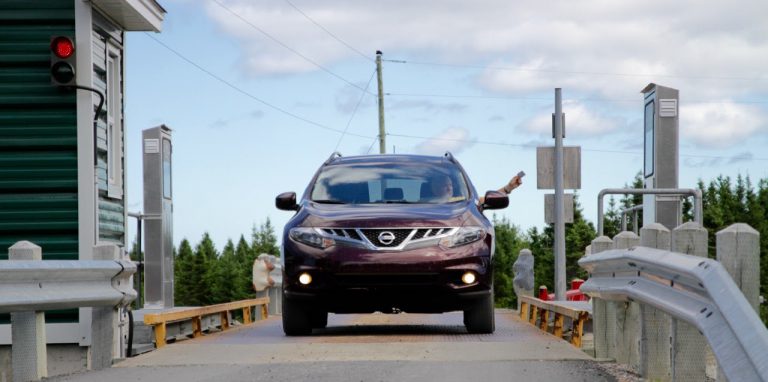 How CNWM is Streamlining its Operations: A Case Study
When CNWM amalgamated 43 sites into 7 transfer sites and 1 landfill processing over 40 000 tons of waste a year, they knew they were going to need a new way of operating. Heavy usage at the sites would require streamlining the weigh scale process in order to process loads more quickly and avoid excessive wait times. They wanted to make invoicing and managing accounts receivables more accurate and efficient.
In addition, the Newfoundland and Labrador provincial waste strategy called for a reduction in landfill materials of 50% by 2025. With current diversion rates at 20%, being able to track their progress by waste type and source was a must. As well as commercial loads, CNWM sites service 72,000 people in 32,000 homes.
CNWM turned to Strong Data Automation (then operating as World Office) to design and implement a system that could help them achieve their business goals. Working closely with CNWM, Strong customized their data automation system to meet the client's budget needs and fit with their existing processes. Weigh scale transactions were captured using RFID card technology, with security cameras for spot checking and monitoring.
This data was instantly sent to a central data base, where load details were then processed automatically to send invoices to customers, accounts receivables to accounting, and (after review) all the numbers into their accounting journal. Residential customer cards were debited at the scale, and commercial customers billed automatically every month. The system was also set up to capture data for payroll, vacation, accounts payable, and work orders. With all the information stored in the same, single data base, cross referencing and analyzing data of all kinds became both accurate and easy.
CNWM now operates 7 transfer sites with one person per site and automatically processes over 300 transactions a day. Because the load data is captured automatically and also verified by cameras, any invoicing disputes can be easily settled by checking archival footage. With all the data stored in and accessed from a single platform, there's no need to double enter data and risk the errors that often occur in that process. And because the data is instantly available to those who need it, everyone is able to access the same, accurate information – including the organization's auditors.
RFID swipe access at the scales means drivers don't have to leave their vehicles. This not only improves safety for drivers, but also greatly improves the flow of traffic through the system. Time spent getting through the weigh scale is at an all-time low, averaging 35 seconds in and 25 out. Wait times and line-ups are therefore reduced, even during busy periods – and busy periods are easier to predict because volume trends are now available by the hour, day, week, and month.
The system's easy access to data, and its ability to analyze the information in whatever way is needed, means CNWM can also track how its regions are doing in meeting the province's strategic goals. The province can even plug right into CNWM's system to pull certain reports for themselves. Reports on e-waste and diversion rates, commercially and residentially, by region, sub-region, and even community are all available, making education for compliance simpler and more focused.
Says Ed Evans, Chief Administrative Officer for CNWM: "Strong's data automation system gives us all the complexity we need but it's simple to use. It takes on-the ground information and provides it to our fingertips instantaneously. Instead of having different systems, with Strong we get everything in one place."
Looking to the future, CNWM is confident their data automation system will be able to handle whatever new initiatives arise in waste management for their region, while continuing to serve their customers with speed and accuracy.
Requirements Matrix Template
Sample RFP Template Without Content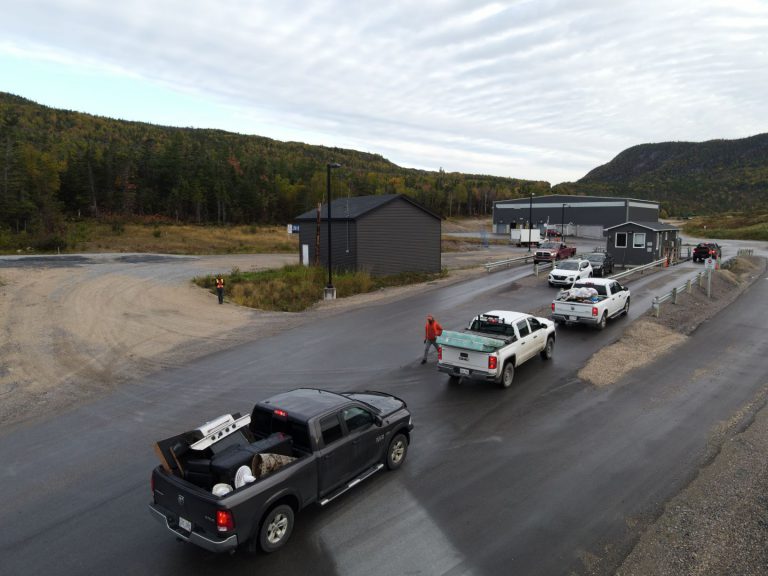 Municipal Free Waste: Free Days or Annual Credit?
Municipal or regional free waste allowances are a common way for waste authorities to offer a break to residents who need to dispose of their waste on an occasional basis. However, the way this is done varies widely from one region to another. 
The two most common methods for providing this allowance are (1) free waste days or (2) a predetermined credit per resident. Is one method better than the other? We think it is.
While free waste days are a simple way to offer an allowance, there are several disadvantages
Bottlenecked traffic: If only a single day is available for residents to drop off their refuse for free, that day is, of course, going to be far busier than the others. This means long lineups and a spike in traffic your facility doesn't necessarily have to deal with on a regular basis.
Inconvenience for Residents: If free waste days are only offered on seldom occasions, residents may find themselves hoarding refuse in anticipation. This isn't preferable and may lead to dissatisfaction among community stakeholders.
Irregular Staffing Requirements: As mentioned above, free waste days can lead to bottlenecked traffic. This also implies staffing requirements are likely to increase for that day, requiring more hours to be worked simultaneously. Moreover, while the facility is taking in little to no funds on the waste day, it is likely spending more than usual for labour, further offsetting income margins.
Inaccurate Metrics: Since the free waste day is so much busier than other days, focus tends to be placed on throughput rather than accurate metric tracking for solid waste volumes. This leaves valuable data on the table that could have been used to make better management decisions for the organization and the community it serves.
Conversely, predetermined residential credit has several benefits
Smoothed Traffic: Offering credit means residents can use it whenever they want without the need to show up at a certain time of day. 
Community Relations: residential customers are free to bring their refuse when it is convenient for them, benefiting your organization's relationship with the community.
No Extra Stress on Your Workforce: by regulating traffic, you are also regulating the staffing levels necessary to accommodate the extra loads.
More Accurate Metrics: Since traffic is smoothed using the credit method, staff can focus on accurately tracking solid waste volumes as they normally would. This can aid in making critical management decisions such as determining whether the credit for each resident should be increased or decreased.
There is almost no reason to have free waste days rather than credit for residents unless your scale and transfer station management software isn't up to the task. Strong Data Automation can help your organization track all of the data and help your organization run smoother.
Should Scales and Software be Combined When Issuing a Request for Proposal (RFP)? by Chris Butler (Waste Advantage Magazine)
Strong Data automation minimizes disruptions in Canadian waste district by Brian Taylor (Waste Today)
No Load Left Behind: Leveraging Technology for Unscaled Transfer Stations
THE FOLLOWING PRESENTATION WAS PREPARED FOR THE SWANA - NOTHERN LIGHTS 2021.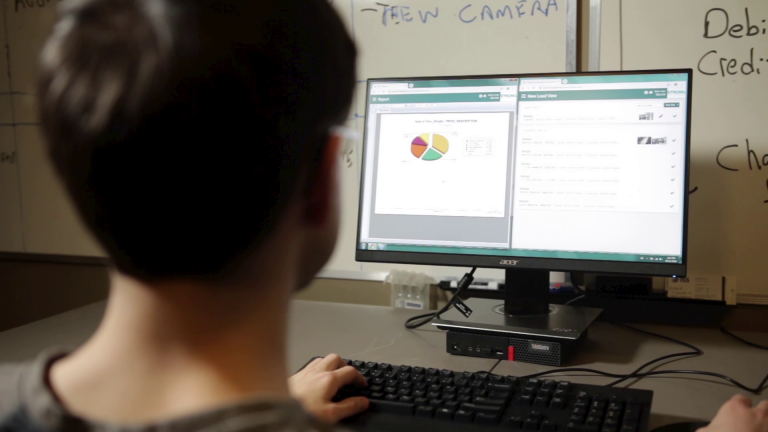 Choosing the Best Truck Scale Software Provider
Where truck scale hardware is largely similar, relying on reputation and support as differentiators, truck scale software tends to be widely different in their approach to handling load processing. 
Below are some points to consider when comparing truck scale software companies:
Price, Licensing, and Support Structure
Software pricing can be broken down into several different structures. Where commercial software traditionally has a large upfront fee for product licensing, modern software is often licensed on a monthly or yearly basis. This can sometimes take the form of Software as a Service (SaaS) for entirely web based software or simply as a regular subscription price structure while it's stored on your organization's own servers and devices.
In addition, support will cost extra. It is unadvisable to purchase software without support since the software will serve as the backbone for your organization's work flow. Some companies will even combine the monthly licensing with service and support for a single monthly or yearly fee. This can simplify billing and makes sense if licensing and support will never be purchased separately. Either way, it is important to take the software service into account when evaluating the pricing structure of competing software companies.
Not all support is created equally. Ask the competing firms detailed questions about the support they plan to provide. More specifically:
– What is the method for contact (email,  chat, phone, etc)?
– Is the support outsourced to a third party?
– Are the people on the other end of the phone or email experts in the software or are they just reading from a script?
– What hours will support be available and on which days of the week?
– Are there different levels of support available?
– What is the average response time for submitted support tickets?
Whether this support is offered locally or remotely or locally is not especially relevant. Unlike hardware, software support can be provided effectively from a distance using screen sharing programs like GoToAssist or BeyondTrust.
Company Reputation and Reliance
Just because a software company is well known, doesn't necessarily mean they produce great software. In fact, you may find yourself lost in their sea of clientele after the sale is closed. Instead, ask for references that are relevant to your application and can attest to the quality of their product and ongoing support. It is beneficial to request at least three references from three separate organizations. Be sure to follow up on these references as well. You may be surprised by their honesty.
User Interface (UI) and Teachability
The way a piece of software arranges its menus and screens is largely reflective of the company's approach to scale management. This is one of the factors that can vary the most among software options and it can have a tremendous impact on your organization. If the software menus are complicated and unintuitive for employees, it can negatively affect the rollout of the software implementation. Even after the initial implementation, training new hires to use the software can be cumbersome and restrict the range of employees that can be hired for those roles.Conversely, software that is laid out simply and intuitively can have a very positive impact.
Current Infrastructure Integration
Scale software, to be truly effective, should integrate with your current infrastructure, most notably your accounting/ERP software such as Quickbooks or Sage. Ensure this is possible with the prospective scale software. Most are compatible but the degree and method of integration may vary depending on the capabilities of both the new scale software and the accounting software application programming interface. If possible, integration should be fully automated without the need to manually exchange files between the platforms on a regular basis. Both pieces of software need to be willing to "play nice" in order for this to be accomplished so check with your current software provider as well.
Other examples of software integration include compatibility with hardware such as traffic lights or gates. Again, this is not typically an issue but check before choosing a preferred proponent.
Choosing a new scale management platform is a great time to declutter your organization's work flow. One way to do this is by asking proponents what value added features they have to offer. It's a good idea to leave this request open ended since you may not be aware of what these features could be. For example, platforms now offer an online portal that allows customers to view and pay invoices as well as view their corresponding scale photos. This greatly reduces the burden on your AR department by automatically addressing outstanding invoices as well as reducing the number of payment disputes.
For information about how a truck scale RFP or tender should be issued, CLICK HERE.
For information about choosing the best truck scale hardware, CLICK HERE.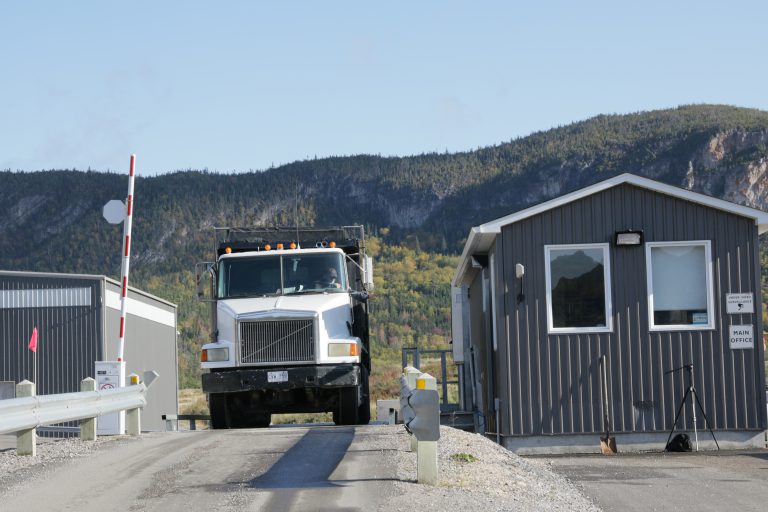 Choosing the Best Truck Scale Hardware Provider
There are a few things to take into consideration when choosing a truck scale hardware vendor, similar to choosing a heavy equipment vendor of any other type.
Below are some points to consider when comparing truck scale hardware companies:
The initial cost of the software is an obvious consideration but look beyond that to Total Cost of Ownership (TCO). In calculating the TCO, consider the following:
1. Lifespan of the scale: How many vehicles will it weigh before it needs to be replaced?

2. Included warranties: What is covered and what isn't? Does this cover likely occurrences or only remote possibilities?

3. Cost and availability of replacement parts: What are the most common parts you will need in the future? Are they costly? Will you need to keep some of these parts in inventory for emergency use?

4. Cost of any specialized labor performed by outside personnel: Is the equipment especially complicated? If so, much of the maintenance labour may have to be performed by a specialist which is typically more expensive than internal labour.
While software can be managed and supported remotely, hardware may need to be supported locally. This may be done using a first or third party representative through maintenance contracts. It is a good indicator if these local shops have existed for a long time as it probably means they will be around for the lifetime of the Truck Scale. Also, your local dealer will know how your climate can affect the components and which configuration will work best for you.
Company Reputation and Reliability
While software can be managed and supported remotely, hardware may need to be supported locally. This may be done using a first or third party representative through maintenance contracts. It is a good indicator if these local shops have existed for a long time as it probably means they will be around for the lifetime of the Truck Scale. Also, your local dealer will know how your climate can affect the components and which configuration will work best for you.
For information about how a truck scale RFP or tender should be issued, CLICK HERE.
For information about choosing the best truck scale software, CLICK HERE.